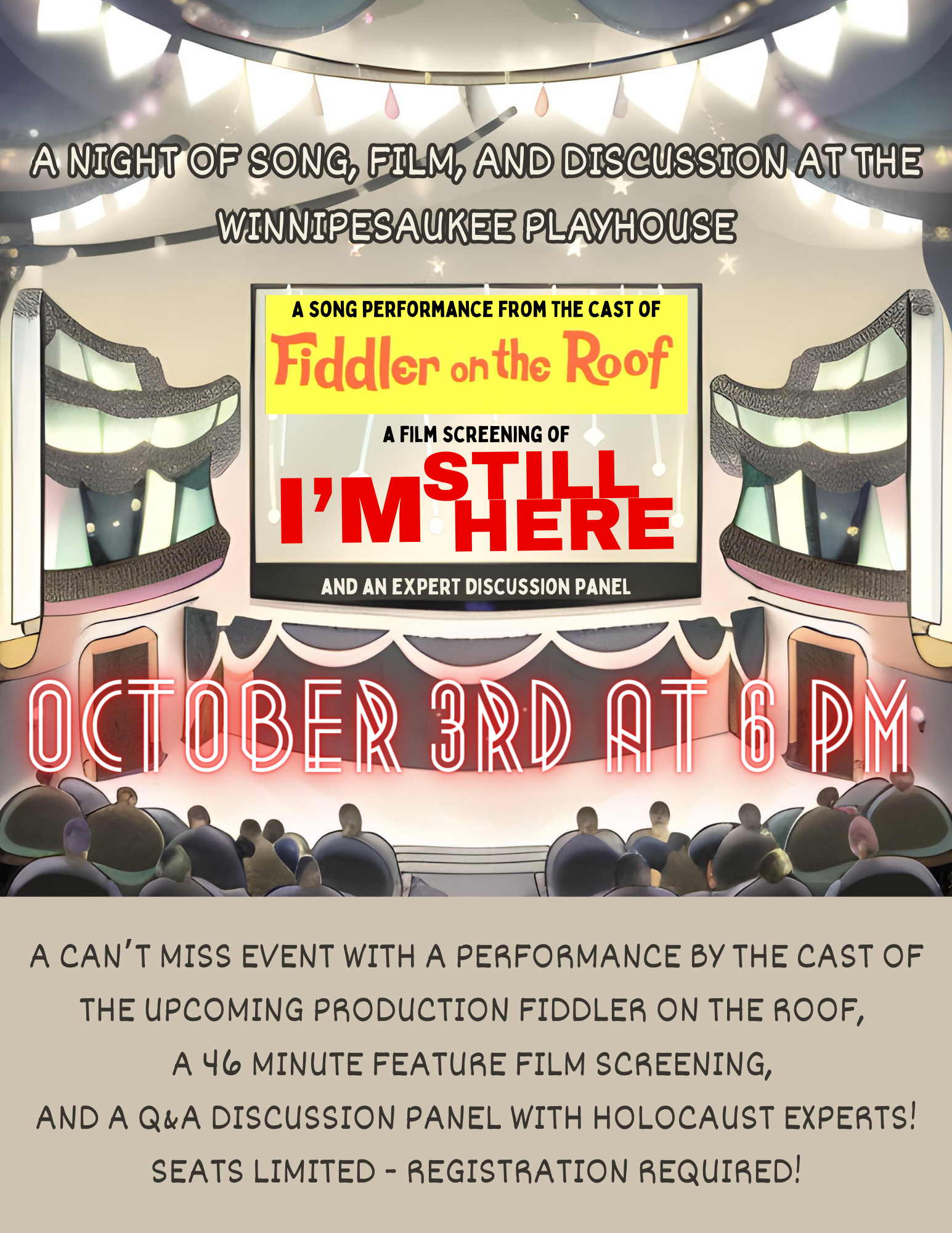 The Meredith Public Library is proud to announce that we will be hosting a night of song, film, and discussion in collaboration with the Winnipesaukee Playhouse, the Jewish Federation of New Hampshire, and the New Hampshire Humanities!
Join us at 6 PM on October 3rd for a can't miss event including a song performance by the cast of the Winnipesaukee Playhouse's upcoming production of Fiddler on the Roof, a feature film screening of the 46 minute documentary I'm Still Here: Real Diaries of Young People Who Lived During the Holocaust, and a Q & A discussion panel with some of New Hampshire's top experts on America and the Holocaust!
Seats are limited so registration is required! You can sign up today by following this link and filling out the form, or by visiting the library and signing up at the circulation desk!